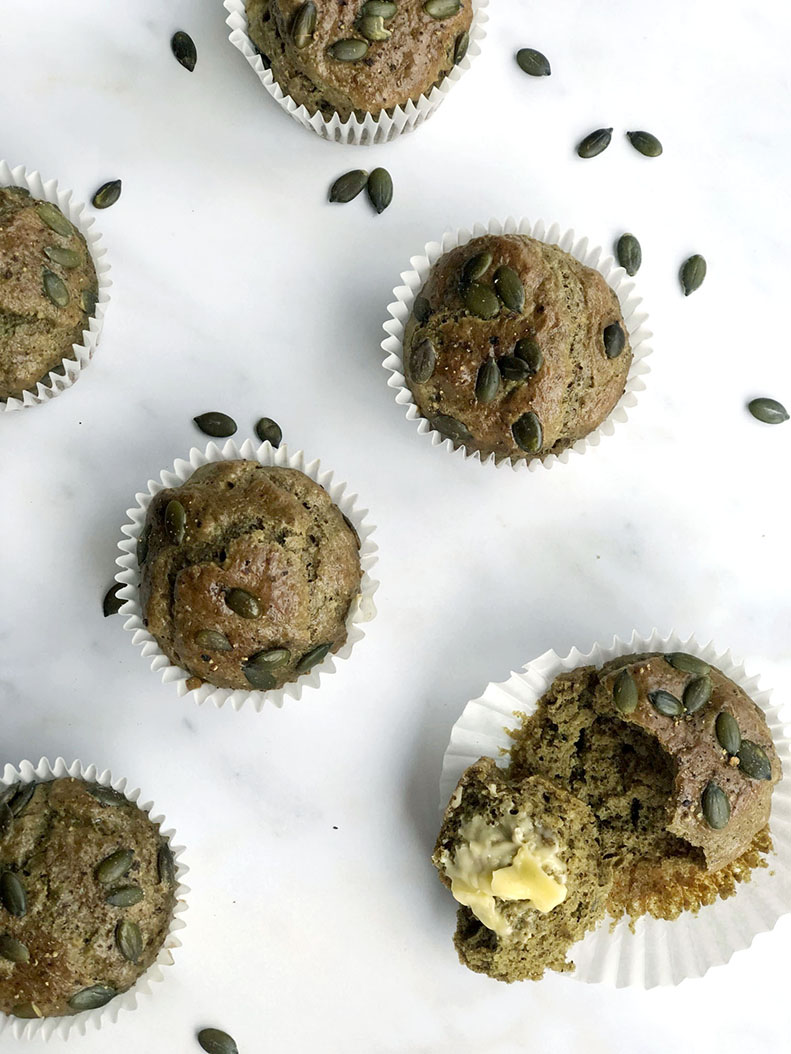 One of my favourite lunches is soup, and soup is usually served with a nice crusty bread roll. I love some kind of bread with my soup and sliced bread doesn't always do it. Sometimes you want something you can rip a chunk off, slather with butter and dip in so I made these pumpkin seed butter muffins to fill that void. The recipe is similar to my Grain-Free Sandwich Bread except the ingredients are baked in muffin tins instead of a loaf tin. I used pumpkin seed butter to change up the flavour profile but you could use any kind of nut butter that you want to make these muffins!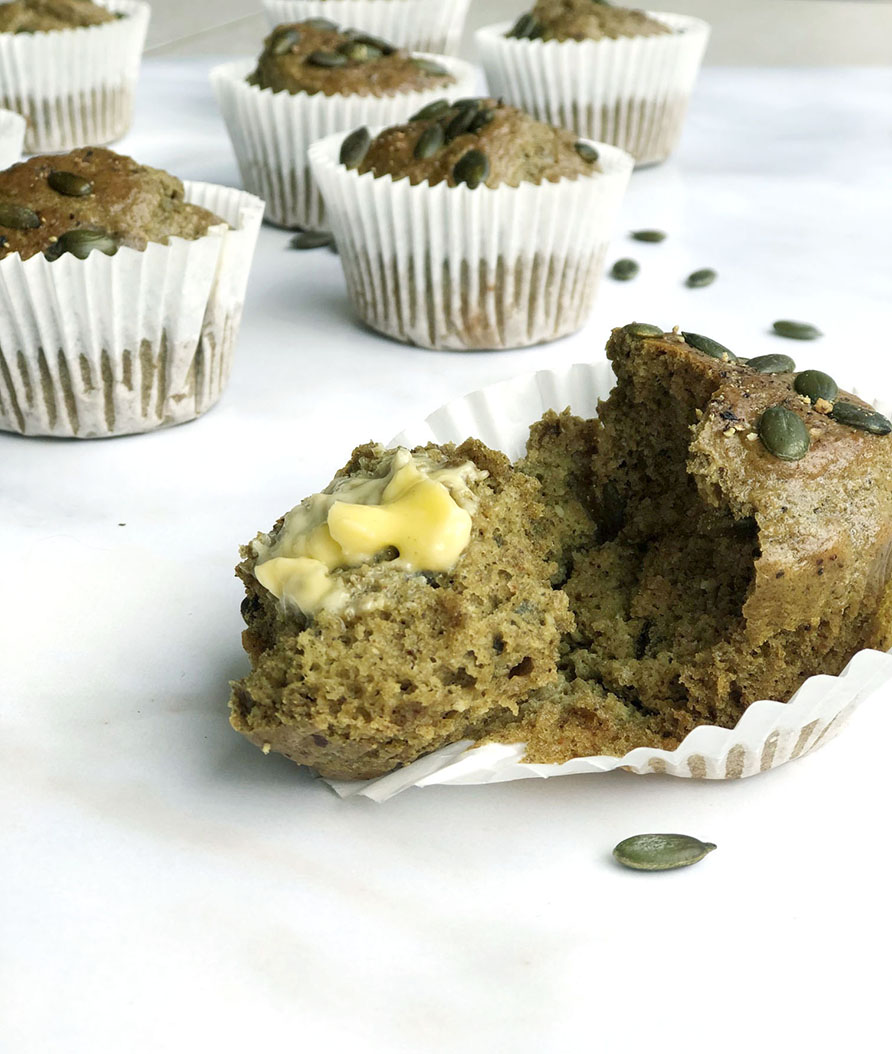 Savoury Grainfree Pumpkin Seed Butter Muffins
250

g

pumpkin seed butter

(1 1/4 cup)

6

eggs

75

g

ground almonds

(3/4 cup)(almond flour)

100

g

pumpkin seeds

(1/2 cup)

3/4

tsp

bicarbonate of soda

(baking soda)

3/4

tsp

salt

3/4

tsp

ground black pepper
Preheat the oven to 180C (350F) and line a muffin tin with muffin cases.

In a large mixing bowl, mix together the pumpkin seed butter, almond flour, eggs, most of the pumpkin seeds (keeping some back to sprinkle on the top), salt and pepper.

Add the bicarbonate of soda and mix well again.

Spoon the mixture equally into 12 muffin cases and top with the extra pumpkin seeds.

Bake in the oven for 12-15 mins until firm and springy.

Serve warm from the oven or allow to cool.
Allergy & Dietary Information for Savoury Grainfree Pumpkin Seed Butter Muffins
This recipe is Grainfree, Glutenfree, Dairyfree & Refined-Sugarfree. It's also suitable for SCD, Paleo, Low Carb & Vegetarian Diets.
See my Products Page for Ingredients & Bakeware that I recommend.
Pin Savoury Grainfree Pumpkin Seed Butter Muffins for laterLike this:
Like Loading…
Related Posts