Easter is around the corner and the shops are full of chocolate eggs, bunnies and hot cross buns. It's a sugar-overload everywhere you look! So what can you treat yourself with at Easter if you can't tolerate refined-sugars? Look no further as I have some fantastic suggestions for you to have a Sugar-Free Easter!
Easter wouldn't be the same without a toasted Hot Cross Bun, slathered with butter at tea time. I didn't want to miss out this year and the regular ones are full of refined flour and sugar so I came up with this alternative recipe. Perfect for a Sugar-Free Easter, the only sweetener in them is honey and the sultanas! And the extra bonus is that they're grain, gluten and dairy-free too and even suitable for SCD and Paleo Diets! Now you can have your 'Bun' and eat it too!!
OCTO Chocolate
OCTO Chocolate is a fabulous new brand (only 6 months old) that is making organic, raw, vegan chocolate. I recently came across them at a trade fair I was at and they provided me with some samples to taste. The only sweetener is coconut blossom sugar and the cocoa beans are ground by huge rollers, not heated to high temperature, to preserve the rawness! Dairy-free as well, this is natural chocolate production at its finest, and the taste is out of this world. They come beautifully packaged in chic, white, black and gold packing with airtight bags inside to retain their freshness. They really do look like an exclusive luxury product and opening each one is a treat!
And, with no refined sugar in sight, this is one treat you can enjoy guilt-free. They do chocolate covered nuts and fruit as well as whole bars of chocolate with amazing ingredients so there is plenty of choice. My personal favourite are the Cashews coated in Raw Coconut Chocolate and the White Bar with Pistachios and Salt. The chocolate doesn't look white but it tastes creamy and vanilla-ry, just like white chocolate. It's creamy and delicious and melts in your mouth and you'd never know it was a healthier version.
And the chocolate bars themselves are a work of art! Just look how beautiful their Raw Chocolate with Goji Berries & Cocoa Nibs bar is.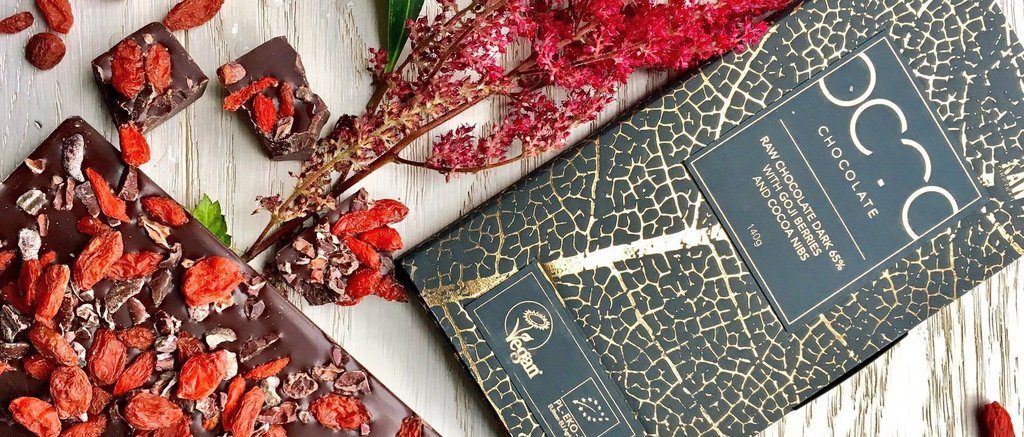 You can buy OCTO Chocolate online on their website via this link or it's available in Harrods! It's definitely worth treating yourself to a box or bar (or two!)
See my Shop Page for more products that I recommend!
Easter lunch in our house is always Lamb and this Slow Roasted Lamb Shoulder is the perfect recipe. With Rosemary and Garlic, it's incredibly tasty and so easy to make. Once it's prepped (10 mins or so) you can just put it in the oven and forget about it for a couple of hours! Plenty of time to go hunting for Easter Eggs before lunch is ready! Crispy on the outside and so tender inside that you barely need a knife to cut it, it just falls off the bone. It really will make a show-stopping centre-piece to your Easter Table. Serve it with Honey Roasted Carrots or Cauliflower Mash for a traditional Sunday Roast Lunch!
Coconut Ice
If you're desperate for something incredibly sweet this Coconut Ice will be the highlight of your Sugar-Free Easter. It tastes so sugary but again, the only sweetener is honey meaning you can indulge away. Made with only 3-ingredients it will give you the sugar fix you're after without all the nasties!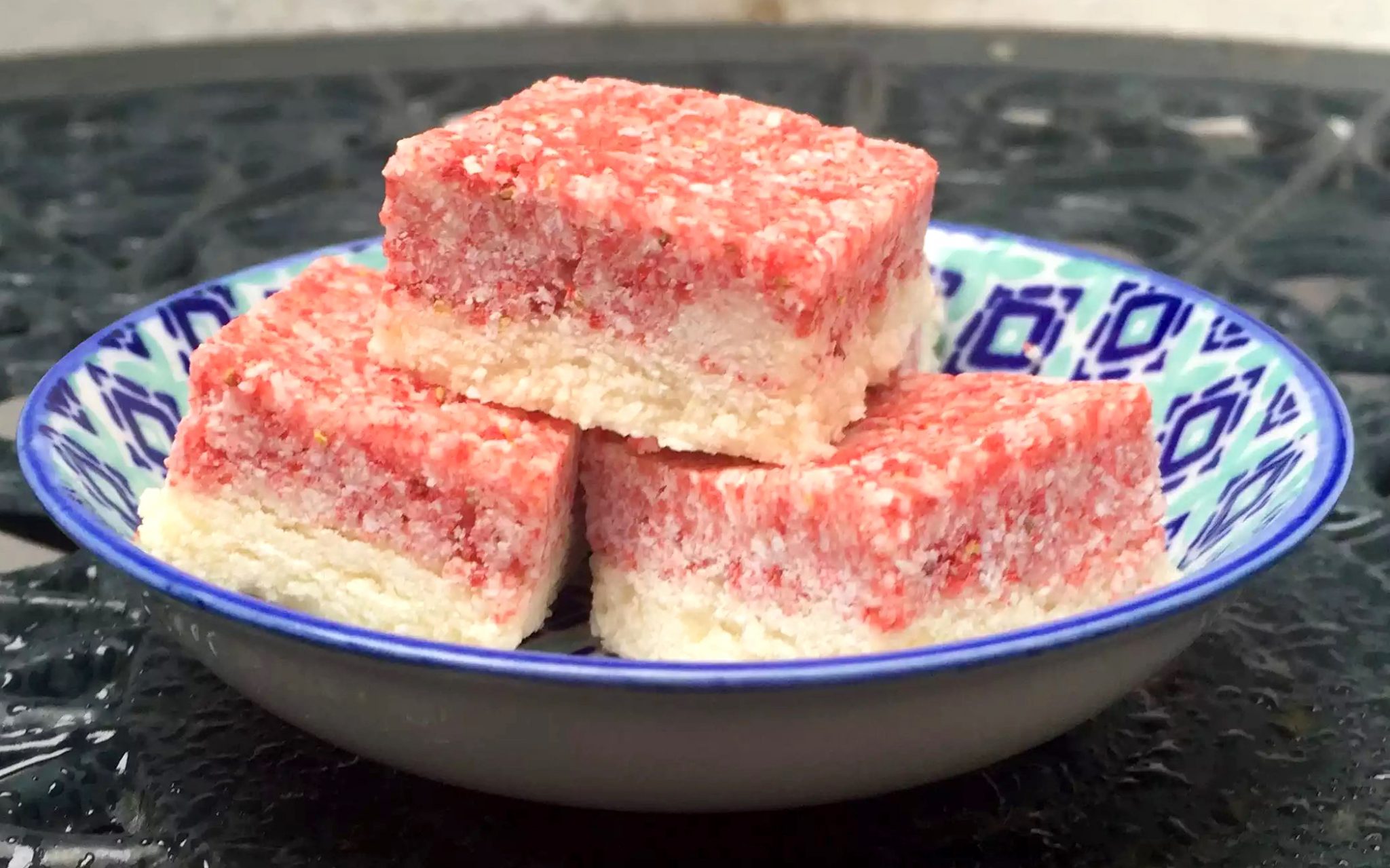 Made with Cacao, you can still have your chocolate fix with these delicious Healthy Chocolate Brownies! They're made with nut butter, honey and are just as gooey and fudgy as the real deal! You definitely won't feel like you're missing out when you have one of these!
Products Page for Ingredients & Bakeware that I recommend
Pin A Refined Sugar-Free Easter? Yes it is Possible! for laterLike this: